MedMantra.com Publishing
(A Premium Service by MedMantra.com)
Authors of Medical, Nursing, Pharmacy, Physiotherapy, Paramedical, Allied Health, and Health and Nutrition Books - Get Published Now!
MedMantra.com Publishing makes it easy to publish by taking care of all of the pre-publishing formalities. We provide you with the means to publish your book world-wide in every format: Paperback, Hardcover, eBook and Audio Book. We also publish Software Programs, Video CD and Video DVD. Authors now have even more opportunities to make their way from writer to published author when they partner with MedMantra.com Publishing. We want every author to have a classic publishing experience; from production, to distribution and marketing. 
Our professional formatting team will expertly format your book's interior in a style that is right for your subject area and individual title. Our graphics art department will create bookstore quality cover design to better position your book next to the competition. Our manuscript evaluation helps to identify the level of editing your manuscript requires and our editorial team is focused on making every book the best it can be.
We offer top class publishing services and our publishing packages provide more value than you'll find anywhere else. Our authors deserve the very best!
Manufacturer:
MedMantra.com Online Services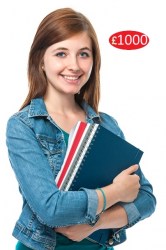 Be an Author Without Writing a Word!